Candidate: Annexe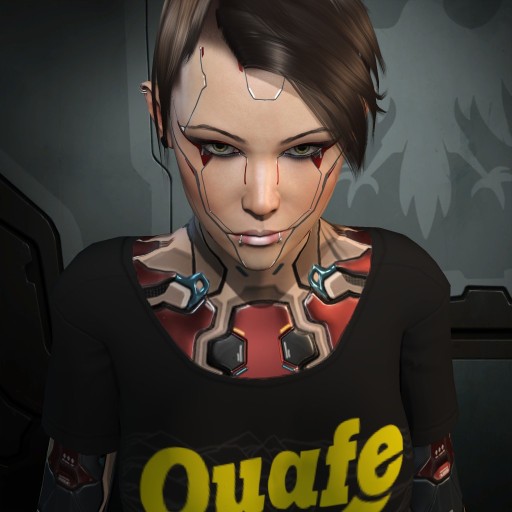 In real life
Location
Perth, Western Australia
Occupation
Graphic Designer / Musician
Campaign statement
As a member of the CSM I want to share the voice of the players. I want to find out what drives the players in the game and what aspects they want to see expand. I feel there is a great deal that can be done to make this game even greater. For me, it's the visual layout and user experience, which I believe there are many ways they can make game more inviting to newer players, while maintaining the intellect and integrity of the game. I feel like I can take the ideas and feedback of players both new and old present them in a professional manner to CCP.
Experience in Eve
PVP - High, Low, Null, WH (Solo, small gang, large fleet)
Corporation management - recruitment, contracts, 'spreadsheets', industry, POS network.
Logistics.
Diplomat.
Exploration.
PI.
Mining.
Real life experience
Graphic Designer
Musician
Band Manager
Project management
Logistics/courier
Questions
What are the top three issues currently facing EVE and why?
I think the top 3 issues are, increasing the player base, making the game less stagnant, and keeping the game relevant.
Why will you be an effective CSM member?
I am a good listener and a clear thinker. I am not bias towards anyone and give everyone a fair go. I am good at problem solving and can work very well in a group.
In what way do you think the CSM can be improved?
I think the CSM as a whole needs to be better promoted to the player base to get a more wide=spread idea of the players base, not just those 'in-the-know'.
In your opinion, how can CCP keep EVE fun for as many players as possible?
I think providing more unpredictable gameplay that takes away the stale, stagnant, 'all reward no risk' that currently exists in many areas of the game. Players need to be kept on their toes at all times.
If a player wants to get in touch with you, the best way to contact you is:
In-game mail or convo. Most players are playing the game when they have something to discuss eve-wise. I will always respond to mails and accept convos if i'm online. Even throw me a tweet @Annexe_ITAI
If you could choose the theme or content of one of the upcoming releases (expansions), it would be:
Parallel Universe - Another universe is discovered with the same amount of systems as New Eden.